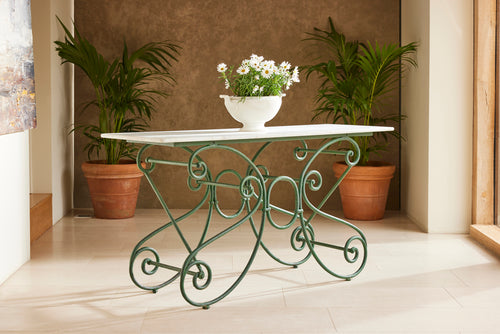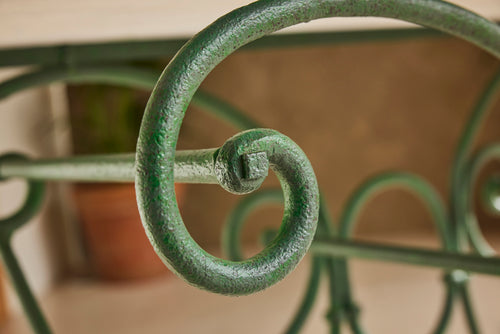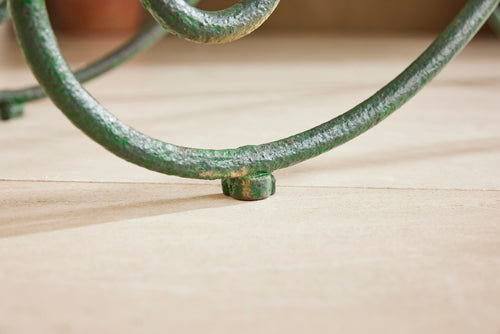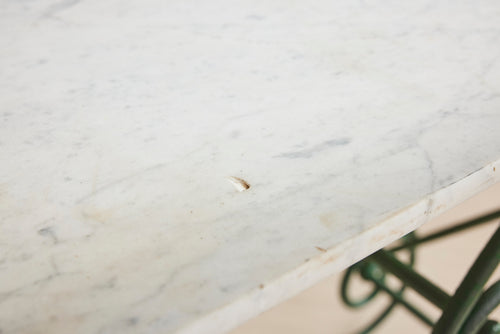 Description
A really simple but elegant hand-forged presentation table with its original marble top and paint. The table would have probably been used in a baker's or a patisserie to display bread and cakes. It has the height and size to make a very attractive and useful console table
Minor scratches, nicks and scuffs consistent with age and use

Slight surface wear and variations in colour due to weathering

The marble on the table has some staining associated with commercial use over the years. Whilst we believe this adds character and authenticity, we can exchange the marble for new at the asking price if required.
A really simple but elegant hand-forged presentation table with its original marble top and paint. The table would have probably been used in a baker's or a patisserie to display bread and cakes. It has the height and size to make a very attractive and useful console table
As featured in












Don't take our word for it
Read what our customers have to say about us.
"So much character"
Planters arrived today safely - love them, so much character! Thank you very much!
"It's so beautiful"
We just received the garden set, and it is beautiful!
"Just love this table"
Table is perfectly proportioned and I am sure it will be much admired - just love it!
"Absolutely thrilled!"
I received my swans today, they were delivered very carefully by a lovely chap - thank you!
"Lovely chairs"
Thank you for your work finding the chairs - they're lovely.
"Wonderful service"
The dogs arrived safely, and we are absolutely thrilled with them!! Wonderful customer service
"Excellent customer service"
I really appreciate you getting 3 different quotes - thanks again for all your help.
"Looks wonderful in my loggia"
Table was delivered as promised and looks wonderful in my loggia
"Urns on plinths look great"
The pair of urns on plinths were delivered today and look great.
"The perfect bistro set"
We are very pleased with the bistro set, it fits perfectly amongst the lemon bushes.
"Wonderful addition to our garden."
we are so pleased with the quality of our new arras bench.
"Love the table & chairs"
Delivery first thing this morning as promised. Love the table & chairs.
"Looks Splendid"
All arrived this morning and looks splendid.
"We love it!"
All arrived safely and nice and early. Thanks, we love it!
"They are wonderful"
Thank you for my well packed and beautiful Swans and my Garden Stork! They are wonderful❤️
"So helpful & easy to deal with"
Thank you again for having one of the most interesting websites out there.
"Good service from Violet Grey"
My delightful bistro table & chairs have arrived! Really good service.
"You've made my day"
My new urns have arrived & you've made my day
"The perfect piece"
Your photograph really captured the charming details - it's perfect.
"Simply love your products"
The customer service I received was excellent!
"Exactly as described"
Have just received my Bilot Pot and I'm thrilled.
"You have made my day"
My new urns arrived safely - you have made my day.
"Fell in love immediately"
My husband & I both fell in love immediately with the zinc bath.